Our Approach To The Voice
At Connected Vocals we start with the technique that is at the core of many of todays top artists. We then work with our clients to incorporate the personal connection that as singers we all have with our instrument.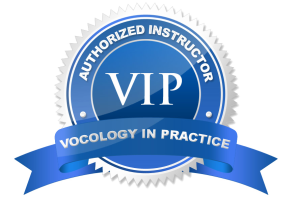 Our friend an fellow teacher Lisa Haupert explains this connection the best: "Here's the truth. The voice, your singing voice, is your living, breathing tissue. It's an instrument like no other. It can't be replicated. It is affected by what you think, feel, and do. The voice is not separate from you in any way. It is a vital and intimate part of you."
As an Authorized VIP instructor Connected Vocals instructor Gregg Consentino is dedicated to helping you Discover the Full Potential of Your Voice!
Our studio is located in San Jose, California near Almaden Valley, close to Los Gatos, Saratoga, Cupertino, Sunnyvale, Mountain View, Fremont, Milipitas, Santa Clara, Santa Cruz, Morgan Hill and Gilroy. Distance training available via Skype and Facetime.
Skills You Will Learn:
How to make your natural tone sound its best and how to develop great control
Getting through the vocal breaks in your voice so they aren't noticeable
Vocal Stylization
Microphone Use
Stage Presence & Performance
How to overcome Stage Fright
Songwriting & Lyrics
No matter what your ability level, beginner or advanced, experienced singer or not, everyone is guaranteed to experience some kind of improvement in the lesson!
Find us on Facebook